Applications open for workshop aimed at women students interested in grad school
Applications are being accepted for the 2017 Women Exploring Graduate Opportunities in Civil and Environmental Engineering (WeGoCEE) workshop, hosted by the Department of Civil and Environmental Engineering at the University of Illinois at Urbana-Champaign (CEE at Illinois). The workshop — now in its third year — will take place September 22-23, 2017.
WeGoCEE is a networking and professional development workshop focused on introducing women undergraduate students to civil and environmental engineering graduate education and research opportunities. The two-day event will include seminars on preparing for graduate school, writing effective fellowship applications and developing leadership skills, as well as faculty panels, keynote lectures by prominent CEE at Illinois alumnae, and opportunities for mentoring and networking. Attendees will also be able to socialize with faculty, graduate students and women engineers working in industry at a networking dinner. Associate Professor Helen Nguyen, one of the organizers, is encouraging students to apply for the one-of-a-kind workshop.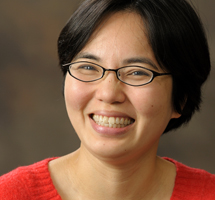 "This workshop is a unique opportunity for female junior and senior students from across the country not only to learn about our graduate program but also to learn about how to prepare for graduate education anywhere else," said Nguyen. "We do not know of any other CEE department that offers this opportunity."
Students who are invited to attend will be provided with transportation, lodging and meals at no cost. Women engineering students who will be juniors or seniors at the time of the workshop are welcome to apply. The application is available at wego.cee.illinois.edu, and is due by May 12, 2017.