IDOT to fund sustainability research program at Illinois

The Illinois Department of Transportation (IDOT) has announced a proposal to fund a major research partnership to improve sustainability. As part of a long-term commitment to sustainable practices, IDOT is partnering with the Illinois Center for Transportation (ICT), headquartered within the Department of Civil and Environmental Engineering at the University of Illinois at Urbana-Champaign, to fund $2.6 million in sustainability research over the next three years, including $880,000 per year in fiscal years 2014-2016.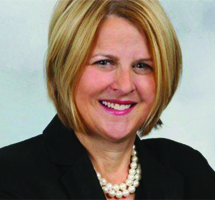 "IDOT has demonstrated a long-term commitment to sustainable practices, carrying out research and implementing green technologies in our day-to-day operations," said Transportation Secretary Ann L. Schneider. "This new sustainability research program will allow IDOT to broaden its focus on sustainable technologies, while providing for dedicated staffing to oversee sustainability research and its implementation in the years to come."
The University of Illinois and IDOT have had a long and productive relationship since their first official partnership in 1941. Since 2005, the partnership has allowed IDOT to ensure the agency is providing safe, economical, long-lasting and environmentally friendly transportation facilities.
"The focus of this broad and integrated sustainability initiative will be on the transportation infrastructure and efficient mobility of people and goods, while maintaining an environmentally balanced and socially acceptable approach," said ICT Director Imad L. Al-Qadi. "Through innovative applied research and technology transfer, the Illinois Sustainability Transportation Program will provide an efficient and cost-effective platform to promote energy conservation and green practices for planning, design, construction, operation, preservation, and control of highway systems and other transportation modes."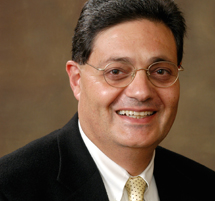 Al-Qadi is the Founder Professor of Engineering in the Department of Civil and Environmental Engineering at Illinois and director of the Advanced Transportation Research and Engineering Laboratory.
Two full-time positions will be created as part of the partnership, including a Sustainability Projects Engineer to oversee sustainability research and a Sustainability Implementation Engineer to oversee implementation and PR/Technology Transfer for all sustainability-related projects completed on behalf of IDOT.
"As we improve the quality of life in our state by utilizing sustainable practices, technologies, and policies, we are also able to focus on researching best practices and new technologies for non-motorized transportation, public transportation, rail and freight," Schneider said.
Roughly 50 percent of IDOT's current research has a sustainability aspect, and with this new agreement IDOT will be able to focus more on the implementation of this research, as well as cutting-edge technologies and practices.