Current Board of Directors
Officers
President
Paula C. Pienton, P.E., S.E. (BS 85)
T.Y. Lin International Group
Chicago
Vice President
David L. Byrd (BS 01, MS 06)
Blinderman Construction
Chicago
Second Vice President and Secretary
Dana B. Mehlman, P.E. (BS 99, MS 01)
Vedder Price P.C.
Chicago
Past President
John P. Kos, P.E. (BS 77)
H.W. Lochner Inc.
Lisle, Ill.
Directors
Nicholas L. Canellis (BS 94)
Forge Projects
Chicago
John E. Conroyd, P.E., S.E. (BS 83, MS 85)
AECOM Hunt Construction
Chicago
Kimberly S. Cummins (BS 98)
Cummins Engineering Corp.
Springfield, Ill.
Kevin C. Fuhr (BS 96)
Hanson Professional Services
Lisle, Ill.
James K. Klein, P.E., S.E. (BS 78)
Hampton Lenzini and Renwick Inc.
Springfield, Ill.
Justin Lewis (BS 07, MS 08)
Keller (formerly Hayward Baker Inc.)
Roselle, Ill.
Michael J. Mack (BS 89)
Burns & McDonnell
Chicago

Andrew J. Martin (BS 98)
Greeley and Hansen
Chicago
Fermi Research Alliance LLC
Batavia, Ill.
Robert Risser (BS 87, MS 89)
Precast/Prestressed Concrete Institute
Chicago
Katherine Sienkiewicz (BS 03, MS 13)
Fermilab
Batavia, Ill.

David A. Schoenwolf, P.E. (BS 77, MS 78)
Haley & Aldrich Inc.
McLean, Va.
Richard Sieracki (BS 74)
The Kenrich Group
Chicago
Michael Vitale (BS 82, MS 84)
Mott MacDonald
Cleveland, Ohio
Daniel J. Whalen, P.E. (BS 84, MS 85)
Hanson Professional Services Inc.
Springfield, Ill.
STAY CONNECTED
Ask us anything—and keep up with the latest news and events at Civil and Environmental Engineering.
Update Your Contact Info
Update your contact details and share your recent news.
Share Your News
Share your recent news for the CEE Magazine.
Get Your CEE Gear
Show your CEE pride with gear from our online store.
Receive our newsletter
Get our online newsletter delivered right to your inbox.
Building the Future of CEE
A new building and an updated curriculum to train the next generation.
Alumni Make a Difference
There is always something you can do to share your knowledge and experience with today's students, and we welcome your involvement.
Alumni & Corporate Relations Contact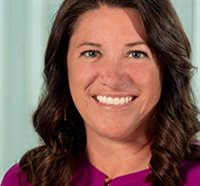 Keely Ashman
Coordinator of Alumni & Corporate Relations
1117 Newmark Civil Engineering Lab
205 N. Mathews Ave., Urbana, IL 61801
(217) 333-6454
kashman@illinois.edu
The CEE Office of Advancement is here to serve CEE at Illinois alumni and friends. We welcome your input and look forward to hearing from you!
For Corporate relations, e-mail is the most reliable contact method and will result in the quickest response.