Note: The course listing is subject to change. Please check back often; courses may be added as the semester schedules are developed. Register through Engineering Online at Illinois. Non-degree students must obtain CEE department approval to enroll in courses (contact ceeonline@illinois.edu).
Example Listing of Online Courses by Area:
*Courses offered every other year or infrequently.
Contact Us
General program questions:
Email: ceeonline@illinois.edu
Phone: (217) 333-3921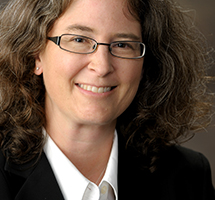 Meg C. Griffin, PE
Coordinator of Online and Blended Programs
mgriffn@illinois.edu
Have questions about CEE graduate classes, scheduling, the program in general, or anything else? Send a note in the chat or email if chat is not available.
Online Office Hours Instant Message
Contact us via instant message when the "Chat Now" bubble is available below.

chat loading...