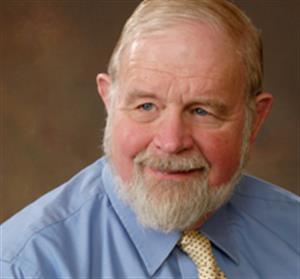 (217) 333-6962
3217 Newmark Civil Engineering Bldg
Primary Research Area
Environmental Engineering and Science
Research Areas
Biography
J. Wayland Eheart holds a B.S. in chemical engineering (University of Maryland 1966), M.S. in chemical engineering (North Carolina State University 1968), and Ph.D. in civil and environmental engineering (University of Wisconsin 1975). He has been on the faculty of the Department of Civil and Environmental Engineering since 1978.
Dr. Eheart has taught the following courses in Civil and Environmental Engineering: CEE 241, 292, 341, 339, 439, and 441. He is currently working on a book for the 339 and 439 courses tentatively entitled Environmental Systems Analysis.
Dr. Eheart is a member of the American Geophysical Union, the American Society of Civil Engineers, and Phi Kappa Phi. He is a member of the Water Resources Standards Committee of ASCE, which has produced the ASCE Model Water Codes and is the editor of a recent ASCE publication from the same committee entitled: Riparian Water Regulations: Guidelines for Withdrawal Limitations and Permit Trading.
Research Statement
Dr. Eheart's research focuses on the use of mathematical models and engineering principles in the development of environmental policy. His research has been applied to problems of water and air pollution control, water quantity maintenance, groundwater remediation and monitoring, as well as assessment of and adaptation to global climate change.
Primary Research Area
Environmental Engineering and Science
Research Areas