Campus connection: new bridge is more than a pedestrian convenience

Above, left to right: F&S Director of Utilities & Energy Services Rob Roman; F&S associate director of project management, Capital Programs, Clarence Odom; CEE assistant professor Tugce Baser; F&S Executive Director Dr. Mohamed Attalla.
Cold winter nights, accumulated snow and ice, overwhelming heat, wind and rainstorms can bother any pedestrian on the U of I campus. Soon, individuals on north campus will avoid the weather and move between the Department of Civil and Environmental Engineering's (CEE) new building and Newmark Civil Engineering Laboratory thanks to a new pedestrian bridge.
The Kavita and Lalit Bahl Smart Bridge allows easy passage three stories up, but it will also have academic relevance for researchers and students in the Grainger College of Engineering. Precise sensors were installed to measure the impacts of various forces above and below ground, allowing engineering students to investigate how the bridge is affected by external influences.
Mini Movements
Have you ever taken a tour at the Willis Tower in Chicago, Golden Gate Bridge in California, or Gateway Arch in St. Louis? You may remember hearing how much those structures sway due to the wind – often measured in feet and occasionally felt or seen with the naked eye. That will not be the case with this new bridge in Urbana. Those major structures are much more slender and long compared to the new bridge, but sensitive sensors will show minuscule movement, rotation, expansion, contraction and other dynamic movement from stimuli like wind and heat. For instance, hot days actually make the bridge swell.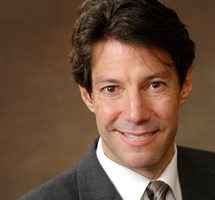 "On the Golden Gate Bridge, you can sometimes really feel the movement," said John Popovics, associate head and director of undergraduate studies. "For people who don't know about bridges: they're designed to move. They're generally long and slender. This one on campus is a kind of stout bridge; it's boxy and it's just stiffer. The movement would be measurable, but not necessarily felt."
Three sets of sensors will help faculty and students learn about these natural forces. Weather and wind will be monitored, an accelerometer will identify movement changes in the bridge, and another set where the bridge connects to the buildings will detect joint expansion and contraction.
"With these kind of features, you get something more; you get something additive, especially for a major university," said Popovics. "I expect [instrumented campus structures] to become more common. It's a great opportunity, especially when we can directly benefit our faculty, staff and students, which we picture this will do."
Added benefits from a construction project are important aspects of the work of University of Illinois Urbana-Champaign Facilities & Services (F&S) project managers, and the more asked of a construction project, the more important a project manager becomes. F&S' Michael Stilger oversees this project, and he recognizes the benefits of this added instrumentation. Stilger seeks to maximize the benefits to campus, while keeping a few guideposts in mind.
"We have to be wary of the project budget and the schedule, along with quality. So those three things are huge," said Stilger. "Managing those three things mean a thousand little tasks to completing on schedule, on budget, and to a satisfied customer."
Under the Bridge, Below the Earth
The bridge connects two buildings high above, and just as importantly, newly cemented foundations go deep underground.
Just like at the Campus Instructional Facility, Tugce Baser, assistant professor of civil and environmental engineering, wanted to explore geothermal concepts using this new construction as an opportunity to study the mechanisms of geothermal power directly on-site, in a couple of basement offices and instructional laboratories. The heating and cooling generated by the geothermal piles will directly heat and cool those rooms. The drilled shaft foundations of the new bridge are 50 feet underground. There, the relatively constant underground temperature to provide heating and cooling comes at remarkably high efficiencies. The system functions by circulating fluid through heat exchangers in the ground leading to a heat pump in the building. This project is the subject of a paper co-authored by F&S Executive Director Mohamed Attalla and Baser, Michael B. Reiter and Lydia Kurtz with the department of civil and environmental engineering. The paper, Changes in Shaft Resistance and Pore Water Pressures During Heating of an Energy Foundation, was presented at the International Conference on Energy Geotechnics (ICEGT).
"This project will provide an invaluable opportunity for the university to conduct a scalability study from lessons learned during the installation and an excellent basis for a fundamental understanding of the operational response of the energy foundations," Baser said.
During installation, Baser instrumented the drilled shafts with thermistors to measure temperature profiles within the foundations. The data set from this installation will enable the evaluation of operational thermomechanical properties. Further, the data collected from this project will be used as an input for analyses by students in the graduate level CEE 585 Deep Foundations and CEE 498 Geoenergy Systems courses.
"The outcomes of this project will be converted into design guidelines for future installation of energy foundations, which will significantly contribute to the sustainability of the campus," Attalla said.
The $240K project is funded jointly by F&S and the Institute for Sustainability, Energy, and the Environment (iSEE), using the Carbon Credit Sales Fund; CEE; and a grant from the Student Sustainability Committee. iSEE also seed-funded Baser's scalability study as part of the Campus As a Living Laboratory program. Her research data gained at the laboratory site will further explore this state-of-the-art approach, inform the campus on the viability of geothermal, and help lead to additional installations on campus.
Through the Illinois Climate Action Plan, the U of I has committed to achieving carbon neutrality as soon as possible, and no later than 2050, and geothermal energy is one of several strategies the university is exploring to reduce its environmental impact.

"In order to achieve campus-wide carbon commitments, we have to go beyond renewable power," said Morgan White, F&S academic research lead. "We need renewable thermal energy in buildings at scale. The campus is currently using a little biomass, one solar thermal site, and a few geothermal installations … and the one with the greatest opportunity for wide-spread campus infrastructure use that also benefits the UIUC researcher community is geothermal."
---
Insider is published by Facilities & Services' Customer Relations & Communications department. Editor: Travis Tate. Graphic Designer: Cindy Carlson.
Originally published at fs.web.illinois.edu/Insider/2021/05/07/campus-connection