CEE-focused Certificate in Data Science and Computing new for undergrads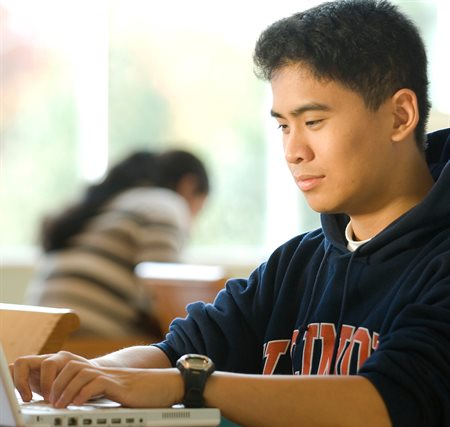 For the first time this fall, CEE undergraduates can earn a CEE-focused Certificate in Data Science and Computing by taking a series of four courses that focus on data handling and processing; data analysis, including machine learning; computing; and data presentation. All are presented within the context of the CEE sub-disciplines. This certificate is open to both currently enrolled and incoming students, effective in the fall 2021 semester.
The four required courses are:
CS101 Introduction to Computing
MATH257 Linear Algebra with Computational Applications (instead of the normally required MATH 225)
CEE498DS Data Science in CEE
Plus one of these two courses: CEE498MLC Machine Learning in CEE or CEE498ISL Infrastructure Sensing Laboratory
"AI [Artificial Intelligence] and computational skills sets are already demonstrating that they can add value to our processes and can help us solve the most pressing problems that we have in delivering our projects safer, faster and at a lower cost," said Mani Golparvar-Fard, CEE associate professor. "At the University of Illinois, we equip our students with these skill sets."
The focus on data science for civil and environmental engineers is also represented in a non-thesis master's track in CEE, also new in fall 2021.