Student coding skills to be strengthened through active learning, thanks to SIIP grant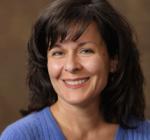 The University of Illinois at Urbana-Champaign's Grainger College of Engineering has awarded a team of faculty members in the department of Civil and Environmental Engineering a Strategic Instructional Innovations Program (SIIP) grant to strengthen coding skills through active learning facilitated by use of the
PrairieLearn
platform and Computer-Based Testing Facility (CBTF) in two undergraduate courses. The proposal submitted by Lecturer and Research Scientist
Sotiria Koloutsou-Vakakis
,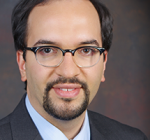 Assistant Professor
Hadi Meidani
, Assistant Professor
Lei Zhao
and Professor
Yanfeng Ouyang
focused on CEE 201 (System Engineering and Economics) and CEE 202 (Engineering Risk & Uncertainty) which are taught during sophomore year and serve as the foundation for CEE core courses and technical specialty elective courses. The team noted that coding skills have become an integral component of engineering education and that these skills are best reinforced when practiced
throughout the curriculum. Although students are required to take CS 101 prior to CEE 201 and CEE 202, there is no opportunity for them to practice these programming skills during their sophomore year. With the introduction of Python use in CEE 201 and R use in CEE 202 for homework assignments and projects, students will be able to practice and build upon the skills they learned in their freshman year.
Introduction of coding into these courses will also require a change in how students are evaluated. The team will develop practice problems and assignments on the PrairieLearn platform, then use the CBTF to administer exams for evaluating students, including their Python and R skills, in the contexts of the two courses. PrairieLearn is an online system for problem-driven learning
created by faculty and staff in The Grainger College of Engineering that allows students to do homework and take exams online. Questions are randomized and graded manually or automatically, and can consist of anything from multiple choice to writing code to drawing schematics. Major advantages of PrairieLearn are immediate feedback for students with possible multiple attempts for practice problems, and simplification of class management for instructors and students by keeping all class materials in a single online system.
Illinois CEE is in the middle of an effort to modernize its facilities and curriculum. Professor John Popovics, head of the CEE Curriculum Committee, sees the SIIP effort as complementary to the curriculum changes underway.
"The SIIP proposal aims to dramatically enhance the experience of students in two classes, CEE 201 and 202," Popovics said. "These two classes also comprise very important components of the CEE modernization effort. So I am delighted that Sotiria and others are moving forward with the SIIP proposal effort."