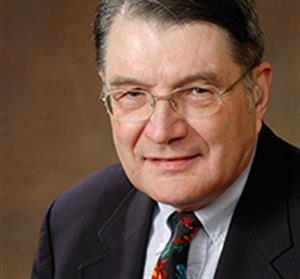 (217) 333-6935
3122 Newmark Civil Engineering Bldg
Biography
William L. Gamble holds a B.S. (Kansas State University, 1959), M.S. (University of Illinois at Urbana-Champaign, 1961), and Ph.D. (University of Illinois at Urbana-Champaign, 1962), all in Civil Engineering. He has been on the faculty of the department of Civil and Environmental Engineering since 1963. He is a Registered Structural Engineer in the State of Illinois.
Dr. Gamble has taught five different undergraduate and graduate courses in the areas of reinforced and prestressed concrete, plus a course on the fire resistance of structures. He is co-author (with Robert Park of New Zealand) of the book "Reinforced Concrete Slabs" (Wiley, 2nd Ed., 2000).
Dr. Gamble is a Fellow of the American Concrete Institute and a Life Member of the American Society of Civil Engineers. He is also a member of the Prestressed Concrete Institute, the American Society for Testing and Materials, and the Structural Engineers Association of Illinois. He is a member of the Joint ACI-ASCE Committees on Reinforced Concrete Slabs and on Prestressed Concrete. He also a member of the ACI Committees on Fire Resistance and on Concrete Piling, the PCI Building Code Committee, and the ASTM Committee on Reinforcing Steel.
Dr. Gamble was a Fulbright Fellow in Australia in 1962-1963.
Research Statement
Dr. Gamble has research and professional interests in the analysis and design of highway and railway bridges, building structures, prestressed concrete piling, and tunnel lining systems. The bridge-related research has included a major concentration on the time-dependent behavior of prestressed concrete structures.