Talebpour receives National Science Foundation CAREER award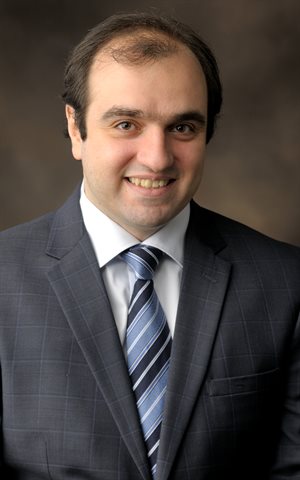 CEE Assistant Professor Alireza Talebpour has received a National Science Foundation CAREER Award to develop a novel congestion management strategy based on vehicle automation and communications technology.
Current focus in the development of automated vehicles is on the safety of isolated vehicles, without considering the behavioral impact on human drivers. Talebpour intends to explore whether humans exhibit a different decision-making logic when interacting with connected automated vehicles (CAVs) than when interacting with other humans, potentially resulting in additional congestion and safety issues. In this project, Talebpour will use extensive field-testing to collect and analyze data on human driver behavior in response to different CAV maneuvers, and model the potential of this behavior changing over time.
"Through careful characterization of the interactions between human drivers and connected automated vehicles, this CAREER project will lead to new paradigms for congestion management and will result in more efficient utilization of our roadway system and a significant reduction in congestion throughout the transportation system," wrote Talebpour about his project.
Administered under the Faculty Early Career Development Program, CAREER awards are the NSF's most prestigious form of support and recognition for junior faculty who "exemplify the role of teacher-scholars through outstanding research, excellent education and the integration of education and research within the context of the mission of their organizations."
"We are excited by this news," said department head Ana Barros. "CEE at Illinois has new bold initiatives in Automated Vehicles – including the Advanced Transportation Research Laboratory – and Alireza's CAREER award will enable him to pursue transformative research at the intersection of technologic innovation and human behavior, which is essential for realizing the potential of automation in transportation."
Talebpour joined the CEE at Illinois faculty in 2020 where he teaches courses in transportation engineering. His research focuses on human-automated vehicle interactions, particularly the impact that automated vehicles will have on driving, walking and biking behaviors. Talebpour earned his Ph.D. in civil and environmental engineering from Northwestern University (2015), and M.Sc. (2009) and B.Sc. (2007) degrees from Sharif University of Technology.