Three CEE alumni receive Grainger Alumni Awards for Distinguished Service
The Grainger College of Engineering Alumni Award for Distinguished Service is conferred upon exceptional alumni each year. Recipients are recognized for professional distinction through outstanding leadership, contributions to the field of engineering, creativity, and entrepreneurship; as well as service to society, the professional community, and to the department, college, or university. The 2021 award recipients include three CEE alumni: Pedro J. Cevallos-Candau (MS 77, PhD 80), Andrew W. Richardson (BS 78) and Doris Willmer (BS 72, MS 73).
Cevallos-Candau was recognized for "entrepreneurship in establishing, leading and growing a nationally recognized, full-service engineering design and consulting firm; for a deep and sustained commitment to diversity as one of the founding principles of Primera Engineers; for leadership and service to the Latino community of Chicago; and for dedication to the role of volunteer, supporter and advocate for the University of Illinois at Urbana-Champaign."
Cevallos-Candau has demonstrated progressive executive leadership for more than 35 years. Cevallos-Candau co-founded Primera Engineers, Ltd. in 1987 and sold the firm in 2016. During this time the firm grew to become one of the largest Latino-owned engineering firms in the country, doing business in multiple states. His transformational leadership helped the company grow while maximizing employee engagement and involvement. The Chicago Tribune named Primera Engineers as one of Chicago's Top Workplaces several years in a row. He launched PECECA Business Consultants, a management consulting firm, in March 2016. Cevallos-Candau is also CEO of Betahealth, LLC, an international biotechnology enterprise.
Cevallos-Candau has been a leader for the empowerment of Hispanic professionals in the Chicago area.He was a founding member of the Chicago Chapter of the Society of Hispanic Engineers (SHPE) and was involved in the formation of the Hispanic Alliance for Career Enhancement (HACE). He has been an active member of many engineering professional societies and has served on the Board of Directors of several of them, including serving as President of the American Council of Engineering Companies of Illinois. He is a Past Chairman of the Board of the Illinois Hispanic Chamber of Commerce (IHCC), Past-President of the Rotary Club of Chicago and Past-Governor of Rotary International District 6450. He is a past member of the Board of Governors of the Metropolitan Planning Council and a member of the Board of Trustees of Governor's State University and Saint Augustine College.
He served as an Assistant Professor of Civil Engineering at the Illinois Institute of Technology (IIT) in Chicago from 1980 to 1985. He has earned the Distinguished Alumnus Award from University of Illinois at Urbana Champaign's Civil and Environmental Engineering Alumni Association and Chicago Illini of the Year Award from University of Illinois at Urbana Champaign's Alumni Association. He was inducted into the Chicago Area Entrepreneurship Hall of Fame from University of Illinois at Chicago and received the Distinguish Service Award from ACEC (American Council of Engineering Companies), the Chicago Maestro Award from Hispanic Leaders Magazine, as well as the Business Leaders of Color Award from Chicago United. Cevallos-Candau was appointed and has served on the Judicial Appointments Committee since 2009 and the Illinois Legislative Latino Caucus Foundation (ILLCF) since 2013.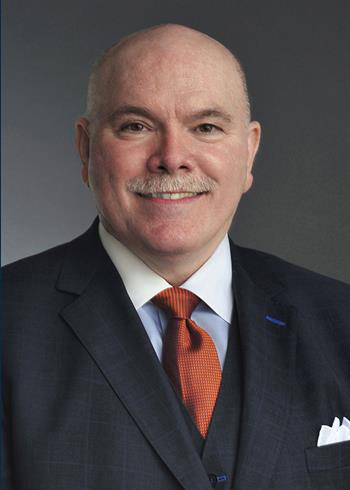 Richardson received the award in recognition of "contributions made to the advancement and betterment of the water and wastewater industry through extraordinary leadership of a global engineering firm; for service in national water associations; for developing and implementing water resources projects across the United States; and for championing humanitarian efforts for access to clean water and sanitation throughout the developing world."
Richardson is the Chairman of the Board of Directors of Greeley and Hansen, a leading international civil, environmental, and water infrastructure consulting engineering firm. From 2007 to 2020, Richardson served as the Chief Executive Officer of the company and oversaw all business operations and implemented the firm's strategic plan. He also led the firm's Executive Management Team.
Richardson has a long track record of bringing people together to work in collaboration on efforts to benefit the water industry, as well as to improve the quality of life in our communities. In his more than four decades with Greeley and Hansen, Richardson worked on almost every aspect of engineering projects, such as feasibility studies, construction, and start-up commissioning for many major water and wastewater treatment programs. These include the upgrade of the New York City Newtown Creek Wastewater Treatment Plant, the City of Los Angeles Glendale Water Reclamation Plant Expansion, and the City of Phoenix Lake Pleasant Water Treatment Plant. He alsoplayed a crucial role in addressing long-term solutions to sustainable total water management to support the quality of life and growth in both the Phoenix and Las Vegas Valleys.
Richardson has been actively involved in many industry organizations, including serving in various leadership roles on the Board of Directors for eight water industry organizations. He is a past president of the American Water Works Association (AWWA), the Arizona AWWA Section, and the Arizona Water Environment Federation (WEF) Member Association. In addition, he is a past national vice-president of Water for People; past Board Member of the AWWA Research Foundation; past Board Member and Treasurer of the U.S. Water Alliance; and has served on national committees for AWWA and WEF. He is currently a Board Member and serves on the Executive Committee of Current, an innovation platform for the Chicago region's water industry to leverage its strengths for global, environmental, and economic impact.
As an active and long-time member of both AWWA and WEF, Richardson has been recognized for his contributions to the water and wastewater industry with the following honors: George Warren Fuller Award; Water For People Ken Miller Award; AZ Water Outstanding Service Award, the Outstanding Service to AWWA Award; AWWA John Lechner Award of Excellence; AWWA Abel Wolman Award of Excellence; WEF Arthur Sidney Bedell Award; and the WEF Emerson Distinguished Service Medal. In addition, he received a Distinguished Alumnus Award from the University of Illinois -Department of Civil and Environmental Engineering, and a Chapter Honor Member Award from the University's Chi Epsilon Chapter, a National Honor Society for the civil engineering profession. He has also authored over 70 technical papers and made numerous presentations at national and international water and wastewater conferences.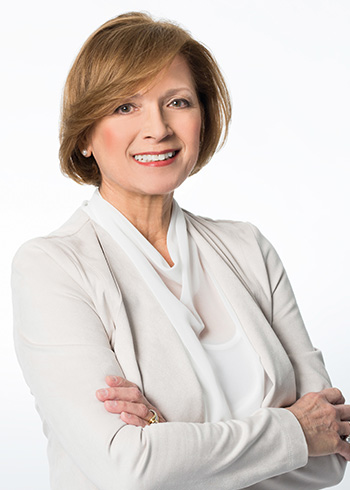 Willmer was recognized for her "pioneering role as a woman engineer and entrepreneur who established a successful professional engineering consulting firm that has completed projects all across the nation; for her active role in organizations that advocate for and promote growth in engineering businesses; and for her ongoing commitment to introducing girls to engineering and supporting young women in that field of study."
Willmer has 48 years of experience in the engineering industry, 38 of those spent at the helm of her own firm, Willmer Engineering, Inc., as founder and president. Her firm's legacy for award winning projects includes geotechnical design and materials testing/special inspections for the Hartsfield-Jackson Atlanta International Airport's Consolidated Rental Agency Complex, named as one of the country's "unique and challenging construction projects by the Building of America Network".
A pioneering female engineer, Willmer brings a sense of leadership and empowerment to an upcoming generation of prospective engineers presenting as a guest lecturer at the University of Illinois, University of Georgia, Georgia Institute of Technology, Georgia Southern University and Kennesaw State University. Additionally, Willmer established programs such as Introduce a Girl to Engineering and Willmer Engineering's internships for students which has supported more than 50 interns with career opportunities.
She and her husband, Jim, established the Doris I. and James L. Willmer Endowed Scholarship in Civil and Environmental Engineering (CEE), for women studying engineering at the University of Illinois. They have also supported the renovation of the Hazards Materials Preparation Lab, the M.T. Geoffrey Yey Student Center, and the renovation of the Concrete Materials Testing Laboratory in honor of their mentor, Ernest J. Barenberg, PhD.
Willmer recently completed her eight-year term as a trustee of the American Council of Engineering Companies' Business Insurance Trust. She is a member of the University of Georgia's College of Engineering Advisory Board and a member of the Board of Directors for the Council of Quality of Growth in Atlanta. She is also a member of the American Society of Civil Engineers (ASCE) and the National Society of Professional Engineers, Georgia chapter.
Willmer won the Women's Business Enterprise Network Council's Executive Scholarship for study at the Harvard Business School. She also received the Lifetime Achievement in Engineering Award in 2017 and was named the Engineer of the Year in Private Practice by the Georgia Society of Professional Engineers. She was named by the ASCE as Georgia's Civil Engineer of the Year in 2015 and elected as a fellow in 2017 and received several President's Awards and the Georgia Lifetime Achievement award from ACEC.
Of these honors, Willmer says the most humbling was to be invited by UGA's College of Engineering to give the convocation address to the 2018 graduates.
In her time at Illinois, Willmer was a member of Chi Epsilon and Tau Beta Pi engineering honor societies. Her accomplishments were later recognized by the CEE Department when she was selected for a Distinguished Alumnus Award.
See all the winners at grainger.illinois.edu/alumni/distinguished/2021. The 2021 class of Alumni Award for Distinguished Service Recipients will be guests for a virtual chat on March 26, 2021, at 3:30 p.m. CST. Register here.