Trash to Treasure: Using Waste Incineration Ashes for Sustainable Infrastructure
Management of waste is a growing global concern. The United States alone produces approximately 250 million tons of waste each year, which is either landfilled, recycled or incinerated to create energy (waste-to-energy, or WTE). While the WTE process is growing in popularity in the U.S., disposing of the resulting ash can be problematic. Nishant Garg, assistant professor in the department of Civil and Environmental Engineering (CEE) at the University of Illinois at Urbana-Champaign, is leading an interdisciplinary effort to find an alternative use for the ash: sustainable construction materials.
Currently, waste incinerators dispose of the ash by sending it to landfills, which is both costly and takes up physical space that – thanks to an ever-growing population – is increasingly limited. Additionally, ash in landfills can leach high amounts of unwanted elements into the groundwater. Replacing some of the traditional ingredients in construction materials like concrete and bricks with ash could be a solution to these problems.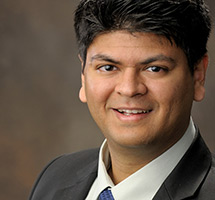 "Using it in a construction material, you avoid all those environmental hazards," Garg said. "You also bring down the cost of your construction because you're replacing some of your cement with a waste product, so now you have a cheaper concrete that is also more environmentally friendly."
Garg's team will first collect ash samples from waste incinerators across the country to analyze the chemical and mineralogical composition of the ash to determine whether it is a viable ingredient in construction materials. One of the issues the team must consider is the reactivity of the ash which, if inert, could degrade the performance of concrete. Another is variability, because the composition of municipal waste varies depending on the location.
"The ash is a by-product, not an engineered product," Garg said. "This ash is basically a function of whatever you're burning, which could vary from place to place and also from time to time. So the idea is to see what is the variability in that ash and what is its chemical composition."
Once they have learned more about the ash properties, the researchers plan to develop a test which could quickly and accurately evaluate whether ash in any given WTE facility is suitable for use.
"I'm really excited to work on this," Garg said. "We're having problems with the waste. Obviously we should try to reduce reuse and recycle, but when we cannot do that I think that incineration of waste and then creating energy out of that waste – making useful things out of that waste – is the way to go as our population grows."
Seed funding for this project was provided by the Institute for Sustainability, Energy and Environment at Illinois. Other collaborators on the project are Brajendra K. Sharma, Senior Research Engineer at the Prairie Research Institute's Illinois Sustainable Technology Center, and CEE graduate student Vikram Kumar. The Institute also provided seed funding for other CEE projects involving professor Marcelo Garcia, research engineer Andrew Waratuke, assistant professor Jinhui Yan and assistant professor Lewis Lehe. View details about these projects at https://sustainability.illinois.edu/research/2020-isee-funded-research-projects/.
---
Top photo: iStock.com/vchal