Current News
See all the latest news on our News feed.
CEE Magazine
The CEE magazine is published twice yearly for alumni, students and friends of the Department of Civil and Environmental Engineering at the University of Illinois at Urbana-Champaign. Those who donate annually to the department receive every issue by mail. Check out the CEE Magazine online at issuu.com, where you can see past issues at a glance, page through as you would with a printed copy, and leave comments.
To update all your information with the department or submit news for the CEE Magazine, please use the links below.
Alumni Q&A
A recurring feature in the CEE magazine is a Q&A session between a current CEE student and CEE alumnus/alumna. Please click here to view past Q&As.
Newsletter
View previous issues of CEE @ Illinois e-news:
Subscribe
Subscribe to the CEE at Illinois e-newsletter:
STAY CONNECTED
Ask us anything—and keep up with the latest news and events at Civil and Environmental Engineering.
Update Your Contact Info
Update your contact details and share your recent news.
Share Your News
Share your recent news for the CEE Magazine.
Get Your CEE Gear
Show your CEE pride with gear from our online store.
Receive our newsletter
Get our online newsletter delivered right to your inbox.
Building the Future of CEE
A new building and an updated curriculum to train the next generation.
Alumni & Corporate Relations Contact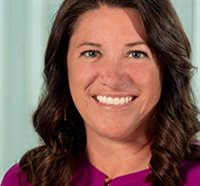 Keely Ashman
Assistant Director of Alumni & Corporate Relations
1117 Newmark Civil Engineering Lab
205 N. Mathews Ave., Urbana, IL 61801
(217) 333-6454
kashman@illinois.edu
The CEE Office of Advancement is here to serve CEE at Illinois alumni and friends. We welcome your input and look forward to hearing from you!
For Corporate relations, e-mail is the most reliable contact method and will result in the quickest response.